eSafety Information
At Great Baddow High School we are committed to supporting our students and our staff to stay safe online.
We have appropriate internet filtering and monitoring systems in place which helps to prevent risky behaviours and enables us to step in and advise those students who need support in their understanding.
Studies show that young people need the skills to combat a huge range of issues online from Cyberbullying to Cyber grooming, overuse of devices to over sharing and hate speech, violent games and pornography
As part of the tutor time learning our students have an eSafety lesson each week and these aim to cover the major areas of focus.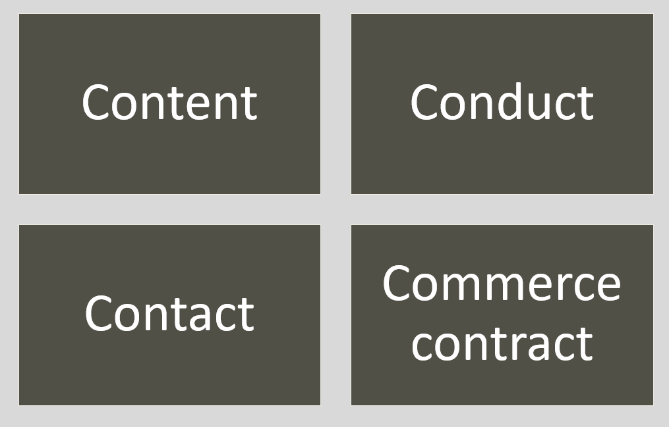 eSafety Curriculum Topics
Benefits and Risks of using the Internet; Malicious software, Trolling.
Big Deal – Why does privacy online matter? Protecting yourself online.
Class Act – The little things that make our online lives safe and pleasant.
Creator's rights – Copyright law and respect for the work of others.
Cyberbullying – How to support each other and report problems.
Digital Drama – Why conflict escalates and problems snowball online.
Digital Footprint – What does your online presence say about you?
Digital life – Keeping the balance between digital and face-to-face life.
Gender Code – Do males and females represent themselves differently online?
How To - Report and respond to safety issues online.
Just Send It– Sexting, oversharing, cyberbullying and the price paid.
My Media – The balance between online and offline life.
Oops – The dangers of over sharing online.
Out of Your Hands – Protect your devices and your person.
Picture This – The consequences of sending inappropriate pictures.
Privacy – How to keep your online presence private from strangers.
Reliability and Bias.
Rights, Remix, Respect – Copyright laws, plagiarism and creative commons.
Risky Relationships – When is an online relationship unhealthy?
Safe Talk – Identify risky conversations and situations online.
Scams and schemes – Avoiding fraud and those with criminal intent.
Tagged – The consequences of sending inappropriate pictures.
Talk Safe – Taking care with what you say online.
The Thin Blue Line – The laws that govern our online interactions. Legal Implications of online life.
Which Me? – How do you represent yourself online?
Online Support
There is a raft of support online for parents, please see a selection of links and further information below:
Freegenday – Online scam prevention, done differently!
Online Safety for Children - Tips & Guides | NSPCC
Parents homepage (thinkuknow.co.uk)
Information, Advice and Support to Keep Children Safe Online (internetmatters.org)
Parents Helpline | Mental Health Help for Your Child | YoungMinds